Kundalini Bodywork Online
"Waking up our emotional and energetic bodies is the next step in human evolution"
Limited Offer: PRE-SALE $300 (18 months access )
Regular price: $495 (6 months access)


Designed for new comers and seasoned practitioners alike, with different levels of engagement.
Being charged tax incorrectly?
Alternatively purchase with this link
Benefits to signing up now during the PRE SALE:
- gain an EXTRA 12 months access 
- receive a $195 reduction 
- share content feedback and request videos 
- become eligible to attend advanced courses with the 'School of Energetic Bodywork'
- receive email notifications as new videos are loaded up 
- connect with others on the course 
- attend zoom meetings to ask questions and practice
You'll learn:
- to transform old traumas stored in the body, making space for Kundalini to rise
-how to sublimate and transmute different energies and emotions
-a profound mental framework used in integrative therapy and self-development 
-embodiment techniques and practices related to Yoga, Taoism, Tantra and a range of other healing modalities
-and much more while taking the first step to becoming a Kundalini Bodywork Practitioner and working with this modality
Testimonials
Hear's what previous students have to say about the course!
What is Kundalini Bodywork Online?
Kundalini Bodywork is the Foundation course for the School of Energetic Bodywork and serves as the prerequisite for all other courses with us, it is a journey of self realisation where each person's final practice and awakening is unique
Together, we work to clear the traumas stored in your body, clearing the pathway of Kundalini. Once you are on this path you'll learn how to sublimate and transmute different energies.
The more you understand your own traumas and how they can be healed, the more you'll be able to support and inspire others to do the same.
By joining this course you are able to become a certified Kundalini bodywork practitioner who works with quality and integrity.
Are you ready to experience the powerful and transformative awakening that comes from Kundalini and learn how to support others to do the same?
Sign up for the program today!
Check out course content before you buy?
I moved to a Buddhist Ecovillage in Scotland when I was 21, after 6 years there in 2011 I traveled to Asia studying yoga and massage. Through healing my own traumas and learning to forgive with an open heart, yet without losing my sense of free will, identity and integrity, my Kundalini became active and now stays mostly open. I feel blessed and privileged to share this experience with others who are open to it in a helpful and transformative way.
In 2017 after several years studying more Taoist and Tantric practices, and finding ways to manage large amount of energy in my body, I came back to bodywork professionally and have been giving and teaching Kundalini Bodywork since then.

Transform your body
to vibrate on the cellular level from love, bliss, joy, pleasure, happiness, and abundance, attracting more of these things into your life 



Breathing Practices

Bodywork
for emotional release and self de-armouring

Generating energy
sexual, creative, healing and spiritual energy

Polarity Work
learn to use both your masculine and feminine energies

Shadow Work

Energy Work
learn to cultivate life force energy

Kundalini Energy
work with Kundalini for awakening and healing

Multi-Orgasmic Body
build your multi-orgasmic
'Masculine & Feminine Polarity Work' by Elliott Saxby
Is the perfect companion for this course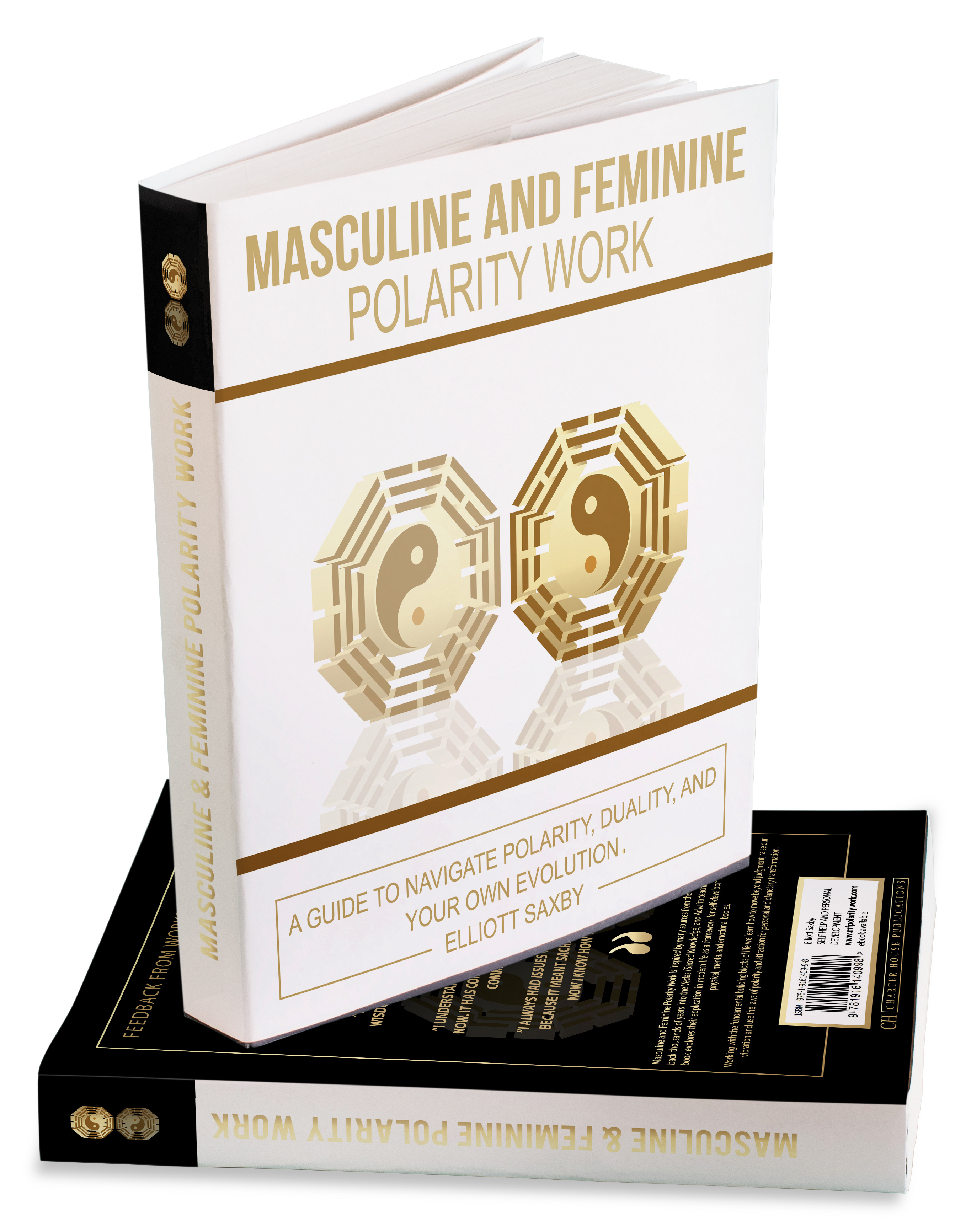 The course is designed to equip you with the knowledge and tools needed to discover and live your purpose in life. 


If you're looking for a way through your shadows and desire peace of mind and deeper connection with yourself and others, then Kundalini Bodywork is for you.


This profound program gives you the tools needed to create real change in your life and the world.


You'll be guided to transform the experiences, beliefs, patterns and energies that have been holding you back, moving into a life of freedom, trust and harmony.


You will fully understand the purpose of each technique and exercise and how to use them to not just impact your life but also the lives of others.


It's suitable for everyone no matter background, previous training or religious beliefs. The only prerequisite is an open mind and a desire to make a positive change within yourself and the world.


Not ready to sign up?
The course is designed to equip you with the knowledge and tools needed to discover and live your purpose in life. 


It will give you a mental framework used in integrative therapy and self-development to heal and integrate the masculine and feminine polarities within. 


Tune in and ask yourself...
Do I feel stuck in life?
Do I experience stress and anxiety in my life?
Do I live with chronic pain?
Do I feel blocked in creativity?
Do I feel like I can't find my purpose?


We live in a fast paced world that values the mind more than the body. Most of us are expected 'do' and 'be' everything: to multitask and evolve on all levels; as family members, lovers and employees.


It's no wonder so many of us feel a deep desire to find what's missing, to find both more meaning and mystery in life.


If you experience periods of disconnection and lack of direction, which leaves you confused and empty, then you are not alone.


These experiences put us in a passive state where we wait around for the answers and the energy to appear, when the reality is we actually possess the power to make the shift ourselves. It's all within us. 


With Kundalini Bodywork, you'll be able to discover and walk your own journey to self-realisation and awakening, the one you've been yearning for. Whether this yearning is for your own healing or in finding a way to truly help others, now is the time to start it.
Still not sure? Join our mailing list
Low on funds, or want to check that this course is right for you before fully committing. Try our monthly subscription. It's exactly the same content as the full course.
The monthly subscription is also for students who plan to attend the advanced trainings and wish to complete all essential sections of Kundalini Bodywork Online within the first month.